Back
A young engineer's perspective on the good, the bad and the ugly of COP27
In November 2022, Engineering Leaders Scholar Isabelle Pickett attended COP27. She wrote about some of her takeaways for Ingenia, including important actions for the future that engineers can take.
During my lifetime, the concentration of CO2 in the atmosphere has increased 100 times faster than in any previous period in human history. The effects of climate change have been felt drastically over the past 20 years, and we are rapidly destroying our planet for current and future generations.
It is more important than ever that young engineers come together to advocate for and achieve a just transition to clean energy. With the support of the Royal Academy of Engineering's Engineering Leaders Scholarship, I had the opportunity to attend  COP27 in Sharm El-Sheikh, Egypt to observe the negotiations and provide a youth perspective on climate policy.
The UK is currently one of the only G20 countries without an official youth delegation. This means that the UK does not have youth representation directly feeding into the negotiations and that the UK youth voice is not heard at these meetings. As the generation who will be most impacted by the effects of climate change, we deserve to have our voices heard and represented on a global stage.
With the effects of climate change being felt across the globe, this COP needed to deliver on its promises to ensure the future of our planet.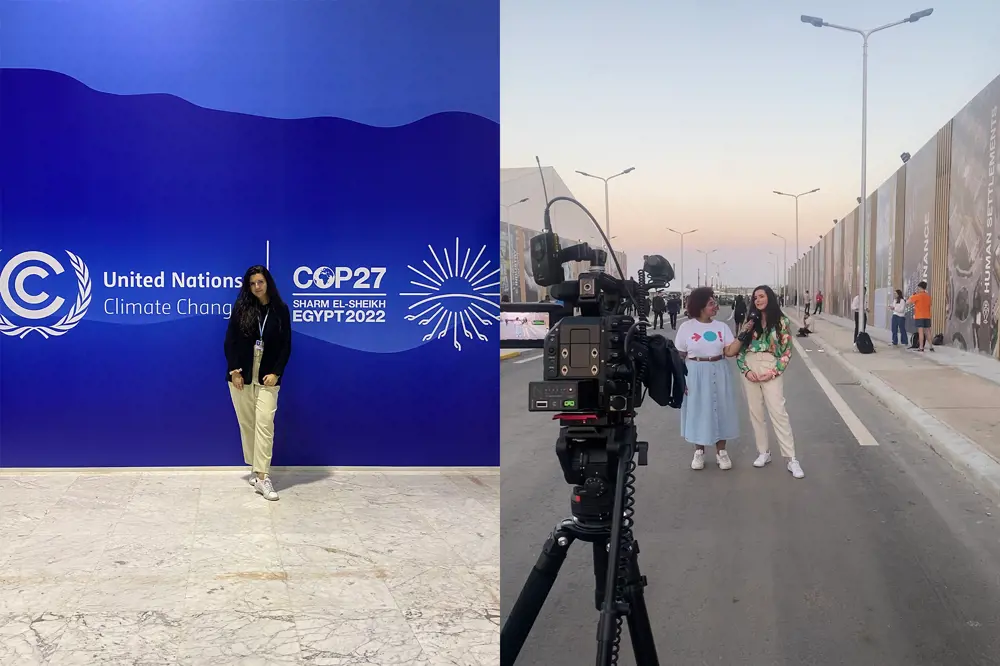 A loss and damage fund ensures justice for all?
At COP27, one of the key topics of discussion was the establishment of a loss and damage fund. Totalling over $300 million, this fund is intended to support countries facing the devastating impacts of climate change, such as extreme weather events and sea level rise. The fund can be accessed to help with recovery from climate-related damage and protect people from future disasters.
But as a young person, this announcement meant so much more to me than just a means to rebuild or protect. The reason for this was because the most inspiring talks throughout the week came from young people who had experienced the effects of climate change on their communities. I listened to a talk from Edith Morales Jimenez, a climate change activist from Michoacán, Mexico, whose father was killed as he tried to protect their lands from deforestation. Hearing the trauma that young people such as Edith had experienced because of efforts to industrialise gave the loss and damage fund an even more significant context. This fund will help rebuild trust with these communities and prove that a just transition is possible.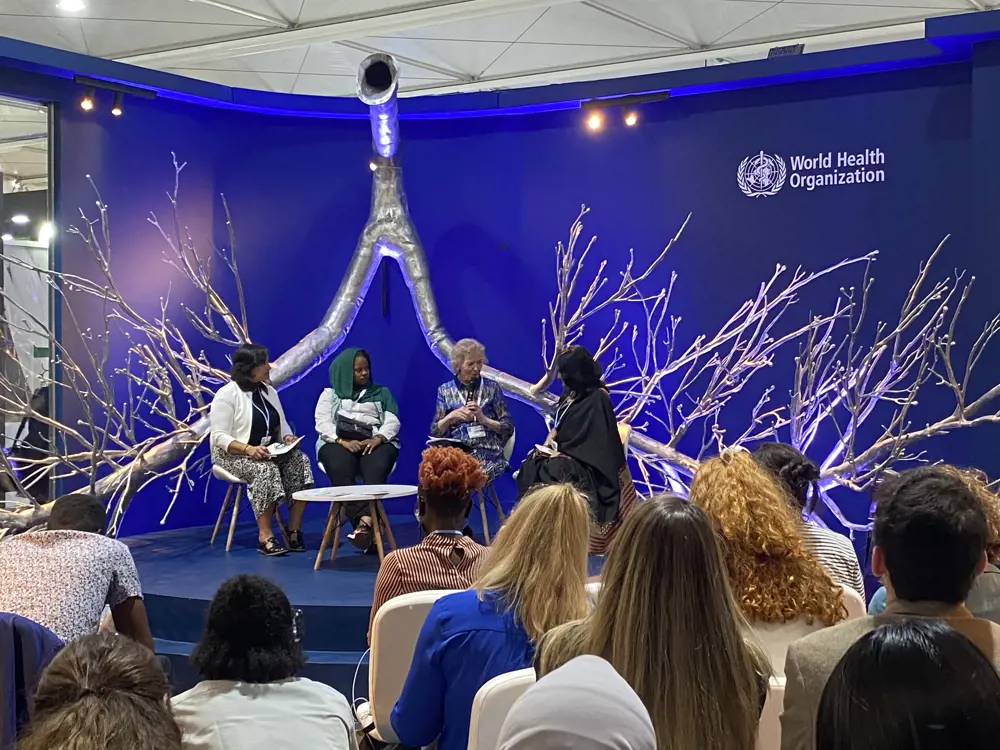 A seat at the table for future leaders?
As I spoke to politicians, industry leaders, and party representatives, I noticed that a significant group of people was underrepresented: young activists. This year's conference was criticised for its limitations on free speech and activism. The conference venue did not have the energy of Glasgow, where groups of young changemakers petitioned and lobbied at the venues, inspiring politicians to push for change. However, the conference did mark the introduction of a new Blue Zone Pavilion dedicated to children and youth, a place for young activists and politicians to hold meetings, attend seminars, and build on ideas together.
This dedicated space allowed young people from around the world to come together and demand action on climate change while supporting each other. At the pavilion, I could engage in conversations about new technologies and reflect on presentations we had witnessed in a youth context. Those who I met were passionate, determined, and ready to take bold action to protect the planet for future generations.
Loopholes in the text?
One key topic of discussion at COP27 was the goal to limit global warming to 1.5°C above pre-industrial levels, as set forth in the 2015 Paris Agreement. However, many countries have not made sufficient commitments to reduce greenhouse gas emissions to meet this goal, and some even tried to backtrack on the 1.5°C target and eliminate the 'ratchet' mechanism that would require them to strengthen their commitments each year.
COP27 saw the introduction of loopholes, such as the use of 'low emissions energy' in the text. Some countries, particularly those with large gas reserves, were eager to promote gas as a 'cleaner' option. However, the dangers of relying on fossil fuels, even those with lower emissions than coal, are clear.
Despite efforts to include a commitment to phase out fossil fuels in the final text of the conference, this proposal was not included.
--
Overall, the international community must take urgent and ambitious action to combat climate change and protect our planet for future generations. The decisions made at COP27 were a step in the right direction, but much more needs to be done. As engineers, it is important that we make our concerns for the future heard. We can do this by commenting publicly on the outcome of COP, using our skills to prove the techno-economic feasibility of new technologies, and using our knowledge of the challenges of their implementation to influence public policy.
We can also use everyday actions to influence climate policy: by choosing sustainable investments for our money, voting for parties that better represent our green morals, and using our public platforms to demonstrate urgency that governments need to act.
We can also use everyday actions to influence climate policy: by choosing sustainable investments for our money, voting for parties that better represent our green morals, and using our public platforms to demonstrate urgency that governments need to act.
I believe the only way we will see significant changes in the text is when parties see 'saving the planet' in their selfish best interests. It is also important that we take youth-led missions seriously in our discussions and provide backing for youth to help them have a voice in negotiations.
The youth activists of climate change are often cited as the 'future leaders of tomorrow', but they are the leaders of today, with the ability and determination to influence the text and protect the planet. We must listen to their voices and support their efforts to create a sustainable and equitable future for all.
Contributors
Isabelle Pickett is studying chemical engineering at the University of Bath and due to graduate in 2023. She received an Engineering Leaders Scholarship in October 2022 and is also a One Young World  Ambassador.
Keep up-to-date with Ingenia for free
Subscribe