Back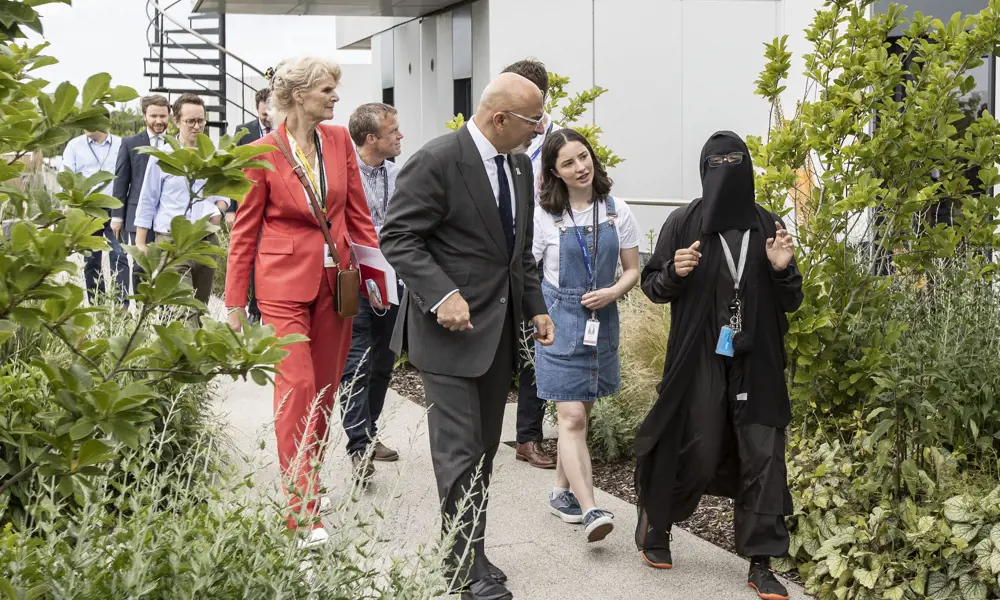 Q&A: Nabilah Thagia
Nabilah Thagia is an engineering undergraduate at Dyson and was recently awarded Engineering Apprentice of the Year at the Engineering Talent Awards.
Why did you become interested in science and engineering?
I've always loved maths and been naturally good at it. My brain is geared for numbers, data and logic, and not so well-suited to subjects like art and music. I feel very sorry for every art and music teacher I've ever had, who probably had their work cut out for them trying to get some kind of artistic aptitude out of me!
I became interested in science and STEM during secondary school, but picked engineering because, for me, it was the best of all the worlds. I like everything – I am happy to learn about nearly any subject. With engineering I think you get to do a bit of everything, which is what I wanted. But I also love the objectivity of engineering: I am a complete numbers nerd. Data, spreadsheets and graphs make me very happy.
I was lucky enough to go to great schools and a great college, where I experienced different parts of engineering. I won an engineering scholarship in Year 11 and thought, okay, I actually must be pretty good at this engineering thing then, so I might as well pursue it further.
I really love problem solving, being creative and coming up with wacky ideas. When we did projects in design tech at school, I'd always come up with something completely different and very 'out there', like the time we made dolls houses, but I made a car park instead.
My family also heavily contributed towards my decision to pursue STEM. My dad's always been interested in cars and automotive engineering and came up with a revolutionary braking system using a reverse dynamo at the age of 10, but he was never able to take it to market. He used to tell me about Gordon Murray, who designed the McLaren F1, with so much enthusiasm for the engineering that it became embedded in me too. He would emphasise how Murray's engineering excellence stemmed from the fact that he was obsessed with the small details and keeping the weight of the F1 down as much as possible. I love this lean engineering mindset.
How did you get to where you are now?
Discipline, vision, drive. Also, I was lucky enough to be dealt a very good of set cards in life. I've attended great schools my whole life, benefited from really inspiring role models, and have an incredibly supportive family who've sacrificed a lot for me. This, along with my above-average levels of determination and grit, meant that I had a wide range of engineering experiences: I've been to residentials, carried out CREST projects [nationally recognised, student-led science projects] and written an award-winning mini dissertation on solar panels. I've also done a ton of work experience, taken part in every STEM-related activity my school or college had to offer, and took extra qualifications like further maths and the extended project qualification (EPQ) wherever I could.
Becoming an undergraduate engineer at Dyson is a multistage and extremely competitive process. The founding cohort year had an acceptance rate of just under 4%. For context, Cambridge's acceptance rate for engineering is about 17%. So you are just over four times more likely to get into Cambridge than you are to get into the Dyson Institute.
I've also always tried to use the tactic of only doing stuff well. I try not to do something unless I am going to really give it my all. This pays off in the long run, because you establish the behaviour of excellence.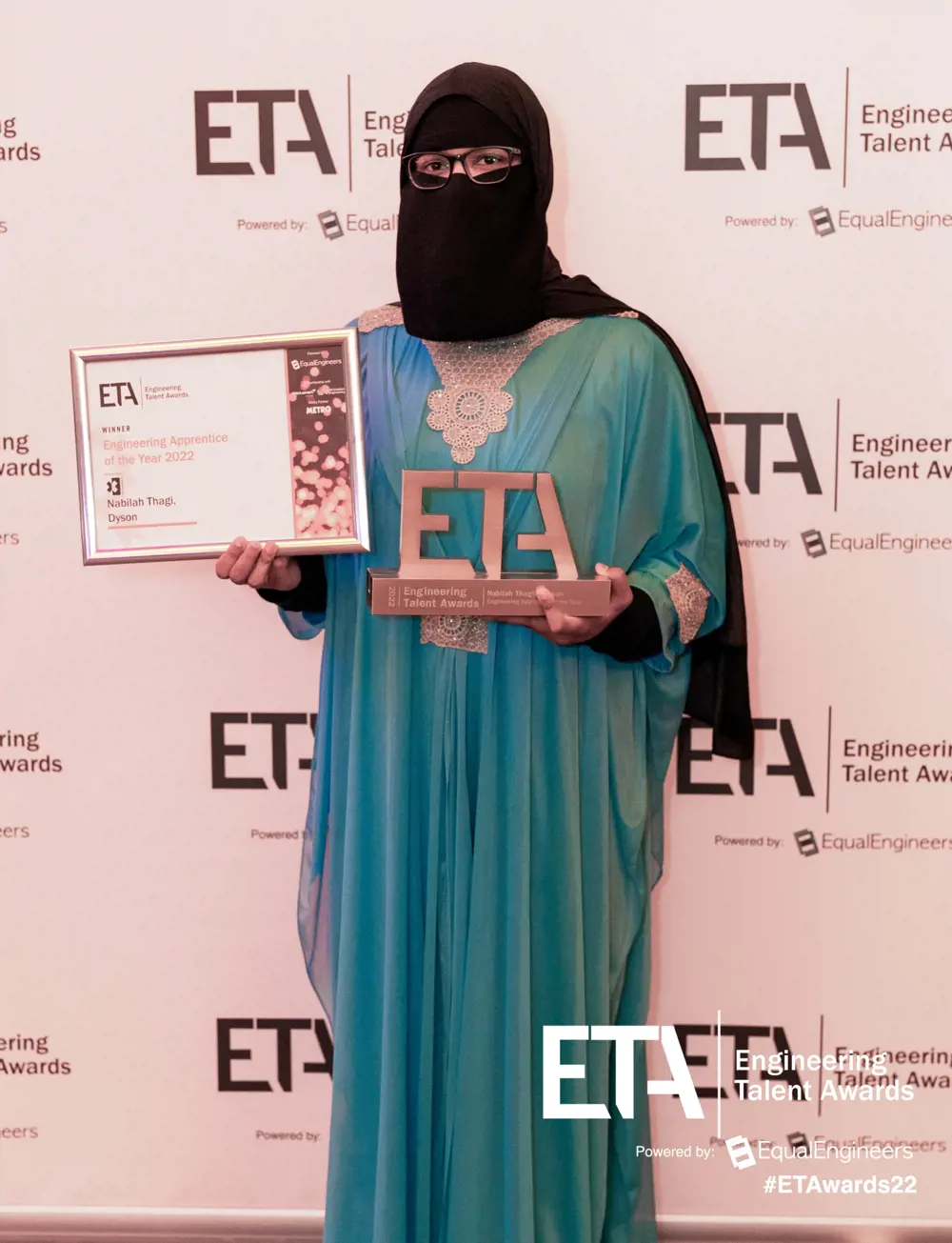 What has been your biggest achievement to date?
I turned my life around after a kind of not great period. I had a bit of a tough time at secondary school and throughout college because of a combination of things, and it took a lot of time and effort to work through that stuff. I went from suffering daily mental health crises, failing to get into Cambridge because my illness meant that I couldn't focus on the admissions prep, and not being able to function normally in day-to-day life, to getting into the Dyson Institute, winning a few awards, and just generally enjoying life far more. Bad times can be really tough, but they definitely won't last forever, and you come out of it stronger at the end.
What is your favourite thing about being an engineer?
Efficiency! I love efficiency, I have an emotional attachment to it. I live and breathe optimisation. I am endlessly trying to optimise everything in my life, whether that's doing laundry, planning grocery shopping, or studying. Not a lot of people have the truly obsessive efficiency and essentialist mindset, so it's a valuable asset to have. It's also really useful for everyday life scenarios because you learn to make very objective, data-driven decisions.
What does a typical day involve for you?
Every day involves the use of a laptop and a desk! Uni days usually look like: lectures from 9am till 1pm, then labs, seminars or self-study in the afternoon. Workdays involve working on my current project, which is about developing an audio testing approach for the Dyson Zone headphones. Within this, there are a few different things I could be doing: meeting with stakeholders, attending technical reviews, carrying out research, writing code, putting together a report or other technical asset, or even attending workplace events designed to build a sense of community and inclusivity. There's so much going on at Dyson, it's a really dynamic and exciting place to work. Good for anyone who doesn't want to be bored!
Podcasts and audiobooks are part of the daily routine too, I try to constantly keep learning and developing myself. I also think rest is really important. I'm a big fan of minimalism, digital detoxing and living like a nomad for a few days.
Quick-fire facts
Age:
19
Qualifications: 
A levels. Working towards BEng in engineering
Biggest engineering inspiration: 
My dad
Most-used technology: 
Laptop
Three words that describe you: 
Bit of everything
What would be your advice to young people looking to pursue a career in engineering?
Firstly, focus on what you want, and not what everyone else wants. The decisions that other people are making may not necessarily be the decisions that are best for you. So, focus on optimising your decisions for your own personal desired outcome.
Secondly, you're going to meet a lot of incredibly accomplished people. Comparing your achievements with those of anyone else is not going to help you, because everyone is running a different race and starts from a different starting line. Focus on yourself and what you can do to improve, and the results will sort themselves out.
Lastly, think about why you actually want to study engineering. The why is always far more important than the how. To be a good engineer, you need to have that efficiency-obsessed, detail-oriented, problem-solving mindset that I've mentioned. If you don't yet have that, you can always learn it. But you will only learn it if you genuinely want to.
What's next for you?
I have a lot of plans that I want to execute. There's so much I want to do. The list is about 150 projects long, so I will have to narrow it down! But my main love at the moment is entrepreneurship. So if you'd like to offer any entrepreneurship advice and share titbits of wisdom, please do reach out, I'd love to hear from you!
Keep up-to-date with Ingenia for free
Subscribe